About Grille Tech
Our 52,000 sq. ft. manufacturing facility is located in Miami, Florida. Our dedicated engineers are always creating new products and improving quality with mass production in mind. Our committed employees make the difference in every aspect of production.
Our high definition roll formers, enhanced with the latest servo-drive technology and automatic cut saws, cut grille profiles on the fly. With our high precision robotic welder for our commercial Square Cone Diffuser product line, welding takes place in 1/10 of a second, never allowing the metal to warp. Our fully automated in-house powder coat paint line, together with Axalta 100% polyester powder coating, assures the best product finish in the industry. Our grilles are quickly packaged using our automated shrink wrap packaging system. We house a large inventory of finished residential and commercial products allowing for quick shipment of most orders.
At Grille Tech, Inc., our outstanding customer service, competitive pricing, and high quality products make the difference.
Girlle Tech, Inc.
Redefining the Industry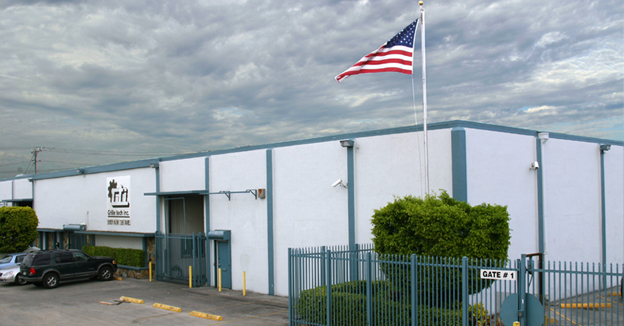 Main Office
5101 NW 36th Avenue
Miami, Florida 33142
Toll Free: (866) 647-4553
Local: (305) 537-0053
Fax: (305) 537-0064
Email: orders@grilletechinc.com
Business Hours
Monday - Friday: 8am - 5pm